Meghan Markle Had A Secret "Something Blue" Sewn Into Her Wedding Veil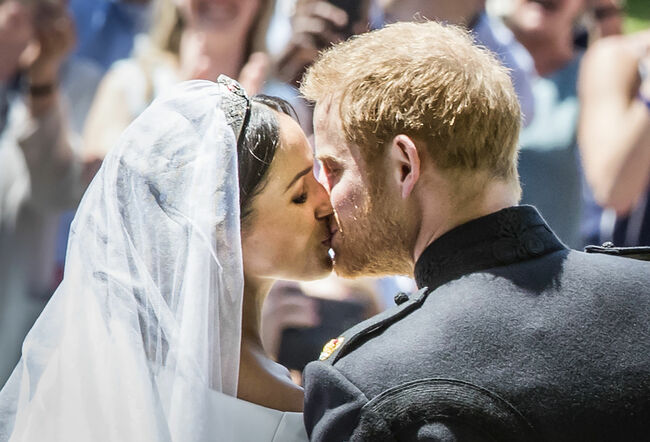 This is the most romantic thing you'll read all day. New details about Prince Harry and Meghan Markle's royal wedding have emerged and they are swoonworthy. The Duchess of Sussex spoke about her nuptials in the new documentary about Queen Elizabeth II, Queen of the World, revealing little known facts about the special day. It turns out Meghan Markle's iconic, 16.4-foot long wedding veil contained a secret tribute to her husband.
Not only did Meghan honor the Commonwealth by having flowers from all 53 countries embroidered on the veil, it was a total surprise to Prince Harry. "I knew that it would be a fun surprise as well for my now-husband, who didn't know, and he was really over the moon to find out that I would make this choice for our day together," the Duchess explained.
The flowers weren't the only surprise Meghan had planned for her hubby, either. Meghan's veil also contained a secret "something blue," which doubled as a sweet nod to her love story with Prince Harry. A piece of blue fabric was included in the veil, which was designed by Clare Waight Keller of Givenchy Haute Couture. "Somewhere in here there's a piece of . . . did you see it? The piece of blue fabric that's stitched inside? It's my something blue," Meghan says in the documentary. "It's fabric from the dress that I wore on our first date." How cute is that?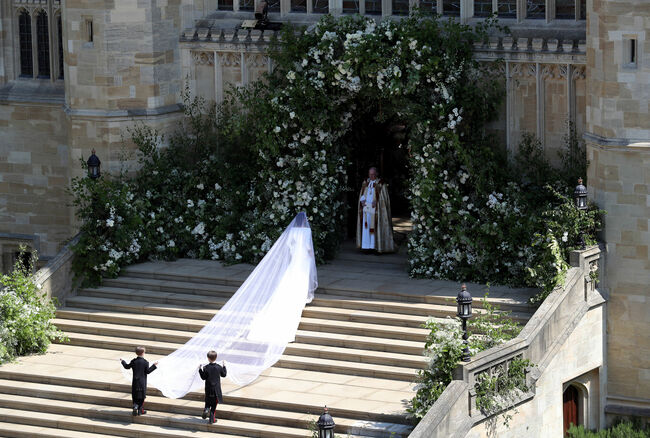 According to Shared, Meghan and Harry met on a blind date, set up by a mutual friend, at the London branch of the exclusive members-only club Soho House. The Duke and Duchess, though, have remained tight lipped about the early days of their romance. For a couple who lives such a public life, it makes sense that they'd want to keep some details of their private life to themselves.
Queen of the World has already premiered in the U.K., but American royal watchers can catch the documentary when it debuts on HBO next month. It will stream on HBOGo, HBONow, and HBO starting on October 1st. Will you be tuning in?