'Game Of Thrones' Writer Says Which Character Was Originally Going To Live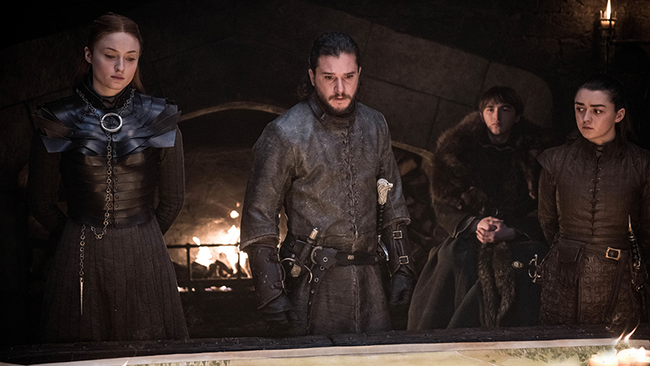 During the eighth and final season of Game of Thrones, which aired its series finale last Sunday (5/19), many characters died, including some major ones. It turns out though that one death almost didn't happen (SPOILERS AHEAD). Writer Dave Hill revealed to Entertainment Weekly that when they first began planning out season eight, "Ser Jorah Mormont," known for being "Daenerys Targaryen's" longtime friend and protector, was originally meant to survive. However, "Jorah" lost his life in episode three as he shielded "Khaleesi" from the Army of the Dead.
Hill explained that "Jorah" was first written to go past The Wall with "Jon Snow" at the conclusion of the finale. Hill said, "For a long time we wanted 'Ser Jorah' to be there at The Wall in the end. The three coming out of the tunnel would be 'Jon' and 'Jorah' and 'Tormund.' But the amount to logic we'd have to bend to get 'Jorah' up to The Wall and get him to leave 'Dany's' side right before [the events in the finale]… there's no way to do that blithely. And 'Jorah' should have the noble death he craves defending the woman he loves."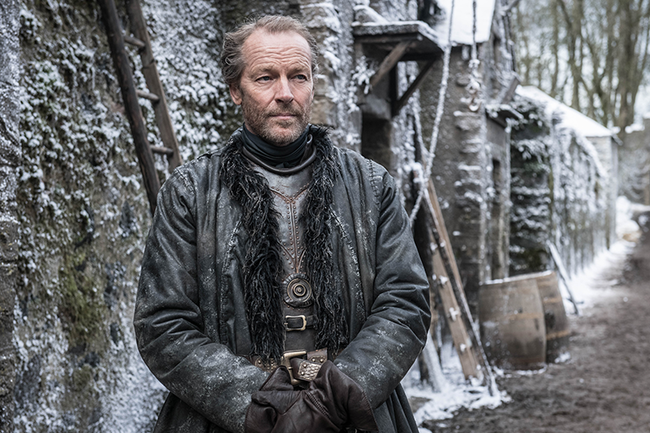 That ending would've also meant that "Jorah" would have bore witness to "Dany" turning into the Mad Queen and destroying King's Landing, and there is no telling how he might have reacted to that.
EW actually asked "Jorah" actor Iain Glen what he thinks his character would've done if he saw his "Khaleesi" turn dark. Glen responded, "There's a sweetness in that because 'Jorah' will never know what she did. That's probably best. It's a blessing for him that he never found out what happened to her. And from a pragmatic story point of view, his death served a greater purpose. Where could we have taken 'Jorah' from there? F**k if I know."
Perhaps losing "Jorah" even contributed to "Dany" to going mad. If you are one of the few who hasn't seen the finale, it's available now on HBOGo and HBO On Demand.
Photo: HBO